Tommy N Thomas & Associates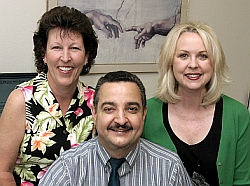 IRS rules allow a working spouse to contribute to an IRA for a spouse who earns little or no income.

A look at the relationship between oil and gas prices, and how global factors have driven up prices at U.S. fuel pumps.

Indexed annuities offer potential for gain when the market is rising while helping to protect principal during a downturn. But they are not appropriate for every investor.

Focusing on dividends can be appropriate for almost any investor, especially if they are reinvested to purchase additional shares.