Tommy N Thomas & Associates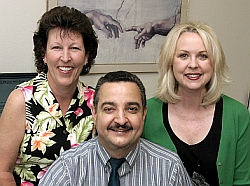 Four financial numbers that you should understand (and that could potentially improve your financial situation).

Small-business owners will want to take full advantage of every legal tax break available, such as deductions for a home office and automobile expenses.

About 40 million family caregivers in the U.S. provide unpaid care to another adult. Understand the associated financial, physical, and emotional costs.

Understand the rules and deadlines for the estates of recently deceased taxpayers when seeking portability relief.
What will my net Social Security benefit be?

Is your personal inflation rate higher or lower than the CPI?

Calculate the rate of return you would have to receive from a taxable investment to realize an equivalent tax-exempt yield.

Use this calculator to estimate the cost of your child's education, based on the variables you input.